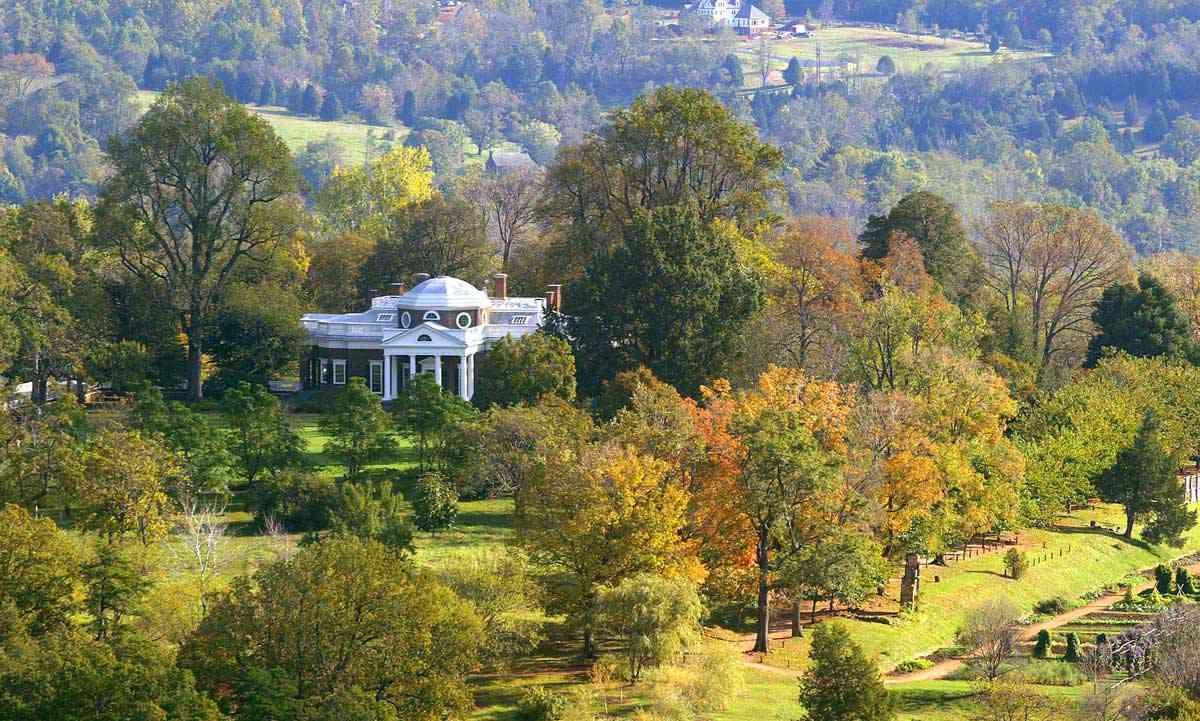 Stay Charlottesville License Agreement
Please note this is our standard license agreement used for most properties, however, individual properties, most estates, and long term reservations can and may have different license agreements along with cancelation policies, please READ AND NOTE when reserving property.
License Agreement for Reservation:
By agreeing to the following terms and conditions, the individual licensee (the "Guest") is entering into a license agreement (the "Agreement") with licensor, Stay Charlottesville, LLC, a Virginia limited liability company (hereinafter referred to as "Stay"). In consideration of the mutual promises contained herein, both parties agree that Stay shall grant to Guest a non-transferable and revocable license (the "License") to use the real property and such buildings thereon (collectively the "Property") for the duration of time as is set forth in the rental contract executed between the parties subject to the Terms and Conditions herein set forth (the "Contract").
Violation of License Agreement:
Upon violation of the following terms and conditions, specifically any occupancy limits, substantiated parking, noise and trash complaints in violation of the Good Neighbor Policy (hereinafter defined), the license is subject to immediate revocation, and Guest is subject to immediate removal from the Property, a minimum $500 fine and cleaning fees. Additionally, Guest acknowledges that they may be subject to consequential damages as a result of their violation, including, without limitation, damages associated with Stay's inability to conduct short term rentals of the Property due to any permit revocation or suspension that may result from Guest's use thereof.
Cancellation Policy
It is important to understand our cancellation policy before making your reservation.
Standard Payment and Cancellation Policy:
A 25% deposit is required for Standard Short-Term Reservations. A Short-Term Reservation is any reservation for 29 nights or less. The deposit applies toward the total cost of the reservation.
Guests may cancel within 24 hours of making the reservation without loss of deposit, with the exception of reservations made seven (7) days or less before the date of arrival. Early Cancellations qualify for a full refund of the original deposit if made 30 days or more prior to the date of arrival. Cancellations within 30-15 days of arrival will result in a forfeit of the deposit of 25%. Cancellations or changes to reservations within 14 days of arrival will result in a charge of 50% of the rate for the canceled/forfeited days.
Cancellations or changes to reservations within 7 days prior to the date of arrival will result in loss of 100% of the reservation total. We will do our best to book another party, and if successful, we can offer partial refunds minus an administrative fee.
Estate Properties – Payment and Cancellation Policy:
A 50% deposit is required for Estate Properties.  The deposit applies toward the total cost of the reservation. Guests may cancel within 24 hours of making the reservation without loss of deposit, with the exception of reservations made seven (7) days or less before the date of arrival. Cancellations within 90 days of arrival will result in the loss of the 50% deposit. Cancellations made within 7 days of arrival will result in loss in loss of 100% of the reservation total. We will do our best to book another party, and if successful, we can offer partial refunds minus an administrative fee.
The following properties are considered Estate Properties: Ben Coolyn Farm, Colle, Pryor Haynes House, Waterperry Farm, Magnolia Hill, and Woolen Mills Retreat.
UVA Graduation Reservations:
UVA graduation requires a 3-night minimum with 50% deposit, and requires cancellation 90 days prior to your arrival date. Cancellations within 90 days will forfeit 50% of total reservation. Within 7 days you will forfeit 100% of the reservation total.

Long-Term Reservations Cancellation Policy:
A Long-Term Reservation is any reservation for 30 nights or more. A Contract will be sent and terms will be established in said Contract.
Do you agree and understand the Cancellation Policy?
Damage Waiver Policy
For most properties, Guests will submit a non-refundable fee typically of $49 (included in the rental rate per night. This fee is not included in our hotels or extended stay leases) that relieves Guests of the cost for all unintentional, accidental reported damage to the rental property and its contents, not to exceed $500.00. In order to be covered by the damage waiver damages must be reported immediately (within 12 hours of the occurrence) by the Guest during their stay via email to info@staycharlottesville.com so that We or Owner may make arrangements to fix and replace items as necessary for the next Guests. The Damage Waiver does not cover intentional damage, theft, excessive cleaning or any damage or flea infestation caused by a pet. Damage Waiver is NOT to be considered prepaid rent, nor shall damages claimed, if any, be limited to the amount of said Damage Waiver limit. Stay Charlottesville requires Guests to have a Credit Card on file and authorize Stay Charlottesville to charge Guest's credit card for intentional damage, theft, excessive cleaning after departure, unintentional and accidental damage exceeding the amount of coverage, etc.
Do you agree and understand the Damage Waiver Policy?
Stay Charlottesville Rental Policies
The occupancy and parking policies are dictated by city and county ordinances to control the noise and congestion of our neighborhoods, as well as maintain the quality of our properties. To maintain our rental permits we cannot allow RVs, campers, trailers or tents at the homes and the occupancy limit of each home may not be exceeded at any time.
To make a reservation we require a 25% deposit of the total balance excluding taxes, which is applied to the total rent. All balances are due 7 days prior to arrival and are charged automatically onto the credit card used for the deposit. A reminder email is sent out 10 days prior to arrival date alerting the Guest that their credit card will be run in 3 days. If separate credit cards or a different credit card need to be used for the remainder of the balance, this can be arranged by calling our office. A lodging tax of 8% and state sales tax of 5.3% are assessed on the daily rate. In addition, Guests are assessed a cleaning fee which is also taxed at 5.3%, which varies based on the size of the property. If Guests fail to check out by check-out time (11 am) and cleaning crew arrives, Guest will be charged $75.00 per hour in which said crew waits. Check out time is 11am on day of departure. A credit card is required to be on file for any extensive damages or excessive cleaning that may be required. Guests agrees to the STAY Charlottesville "Check-Out Policy" stated below. Failure to follow the check-out policy will result in fees stated.
For your convenience we accept VISA, MasterCard, American Express and Discover cards and require that an active card be on file in case of damage to the property or additional fee's assessed due to violation of this Agreement.
Below is the formal listing of our policies for all our properties:
Stay Charlottesville, LLC Terms And Conditions For License
1. Contract: Online reservations constitute the valid and binding Contract subject to the terms and conditions herein set forth. For phone reservations, terms and conditions will be sent via email and must be signed and accepted electronically or in hard copy if preferable to Guest. Failure to submit/sign the Contract and to thereby accept the terms and conditions herein set forth means Guest has no valid reservation and Stay may offer property to another group.
2. Pets: Domestic or commercial animals are not allowed on the premises at any time unless approval has been given prior. Any sign of a pet onsite associated with the Guest's group will be cause for immediate eviction and forfeiture of all rental fees. Additional cleaning fees starting at $500 may also be assessed.
3. Smoking: Guests may only smoke outside all buildings on the Property. Violators of this policy are subject to a minimum $500 cleaning fee and any cost associated with removing smoke from property in addition. Additionally, it is paramount that all our properties remain smoke butt free and upon check-in must be found free of any smoke butts. If butts are found, please report to Stay Charlottesville office at 434 977 0442 x 2 upon check-in, otherwise, Guest will be charged $75.00 per hour cleaning fee to remove and at a minimum of 1 hour being charged.
4. Occupancy: The Maximum Occupancy of all properties may not be exceeded in the area of persons or vehicles at any time. Occupancy totals are listed on each property listings on Stay Charlottesville's main website, staycharlottesville.com. Stay Charlottesville has a very strict Guest of a Guest policy. Guest is permitted 1 guest for each guest of a licensed property. All additional guests must be out of the property no later than 11pm.
Vehicles must not exceed the amount stated on the Contract and must be parked onsite. Vehicles visible from the Property operated by persons at the Property will be deemed associated with the Property and in violation of the occupancy limit. Occupancy of persons will include anyone above the age of four on the Property. Only adults (25 years old and older) may reserve the Property and an adult must occupy the Property at all times when children are present. Violators of this policy are subject to an additional minimum $500 fee. Guest agrees to have additional cleaning fees for an occupancy violation to be charged to the credit card submitted upon booking.
5. Check Out Policy: check out time is 11:00 am, unless agreed upon with Stay, and Guest has paid the associated "Late Check-Out Fee". Failure to check-out at 11:00 will result in $75 for every additional hour Guest remains on premise of rented property.
Upon check-out time;
TRASH: All trash on the premise must be bagged and disposed in trash bin located outside of the home. You will find detailed instructions of the trash bin's location in the "Arrival Email".
DISHES: All dishes, pots, and pans must be put away. Any remaining dirty dishes must be placed in the dishwasher and run prior to departure. Any dirty dishes found outside of the dishwasher will result in a fee.
Failure to comply with the above "Check-Out" instructions will result in an automatic $75 charge and $75 for every additional hour required to clean. The charge will be issued to the card on file or taken out of the deposit, whichever is applicable.
6. Trust Account: The deposit, final payment, and any other fees, will be deposited into Stay's interest-bearing trust account at Virginia National Bank. Guest agrees that such deposit payments may be deposited into an interest-bearing trust account and that any interest thereon shall accrue for the benefit of and shall be paid to Stay as often as is permitted by the terms of the account.
7. Cancellation Policy: Cancellation Policy is as set forth hereinabove.
8. Transfer: Licenses are non-transferable to another party without the express, written permission of Stay.
9. Behavior/Damage: Guests may not permit any acts on the Property that violate any state law, Good Neighbor Policy, or other rules that may be established by Stay from time to time. Guests may not destroy, damage, deface, or remove any contents or permit any person to do so. Guests are liable for all damages to furnishings and the Property. Guests must report any damage found at Property so that Stay can hold the correct party responsible. Guest agrees to have all fees for damage to be charged to the credit card submitted upon booking. If Guest is unwilling or unable to pay for damage caused by their group within 15 days from the departure date, they will be responsible for the cost of repair in addition to the cost of all legal, attorney and administrative fees incurred by Stay required to collect the balance owed.
10. Noise: No Guest shall create or permit any nuisance to exist. Please respect the rights of the neighbors by restricting sound and noise to a reasonable volume.
11. Disclaimer: Stay assumes no liability for damages, expenses or inconveniences due to loss of services out of its control and Guest waives any such claims.
12. Termination: Guests shall use the premises only as a dwelling. Violation of terms of this Agreement is grounds for immediate revocation of this License and removal from the Property.
13. Loss: Upon departure, inventory of all furnishings, appliances dishes etc. will be taken. Any missing or broken items may be charged to the Guest`s credit card.
14. RV/Boats: Trailers, Campers, RV`s, Tents or Boats are not allowed on or parked near the Property.
15. Refunds: There will be no refunds for early departures, for breakdowns of air conditioner, heater, appliances, etc., if said breakdown is due to weather and/or other conditions over which property owner (the "Owner") and Stay have no control. All signatories to this Agreement as Guests are jointly and severally responsible for the faithful performance of this Agreement. All payments made shall be applied to any outstanding balances of any kind including late charges and /or any other charges due under this Agreement at Stay's discretion. All late charges, interest, NSF, or bank fees, and any monies due under this Agreement are hereby defined as, intended and considered to be additional rent.
16. Doors Locked: Doors must be kept locked when the Property is not occupied.
17. Keys: Keys must be left inside prior to departure unless otherwise instructed by Stay or Owner at Property. If lost, Stay will have the locks re-keyed and the cost of such re-keying will be billed to the Guest.
18. Legal: In the event Stay must bring action to enforce any provision of this Agreement, Stay shall be entitled to costs and fines plus attorney's fees.
19. Privacy: All credit card information is kept confidential and encrypted to prevent unauthorized charges.
20. Good Neighbor Policy: Stay properties are located in mixed-use neighborhoods that include both short-term guests and year-round residents. We want you to enjoy your stay, but not at the expense of the neighbors, so please be considerate of the neighbors with your noise and activities. Guest acknowledges and agrees that it will abide by all state and local laws and ordinances applicable to the Property, including, without limitation, ordinances regarding noise, trash, parking and pets. NOTE: License is subject to immediate revocation upon substantiated complaints from neighbors regarding any violation of this Policy. Additionally, Guest will be assessed a minimum $500 fine due to any valid complaints and Stay's need to address them.
21. Children: The properties we manage are not child proof and require children to be supervised by an adult at all times. Amenities such as furniture with sharp edges, games with small pieces, cleaning products and other examples known and unknown pose safety issues for unsupervised children.
22. Lost and Found Policy: Stay and/or Owner are not responsible for personal property left behind, stolen, or damaged during your stay. Every attempt will be made to locate lost items, but there is no guarantee that they will be found. Upon check-out PLEASE make sure and take all of your belongings and check the Property carefully. If you find that you have left something behind, please call our office at 434-977-0442 and we will attempt to locate the items. There is a $25 minimum plus shipping charge on all returned items. Items are held for 30 days and then are donated to charity.
23. Unavailability Provision: This Property may become unavailable due to circumstances outside of our control. Examples include but are not limited to: destruction or severe damage due to weather. In such event we will do our best to make alternative arrangements for you where possible. If we cannot, or if the alternative arrangements are not acceptable to you, then we will refund all the monies paid. This will be the full extent of Stay's liability to you in such circumstances, and we will not be responsible for any other costs connected with any such cancellation, howsoever arising.
24. CSA Travel Insurance: CSA Vacation Rental Insurance has been offered with your reservation. Vacation Rental Insurance reimburses for pre-paid, non-refundable expenses due to certain unforeseeable circumstances that may jeopardize your vacation and force you to incur unplanned expenses. We strongly recommend you purchase this valuable protection. View a Description of Coverage/Policy at www.vacationrentalinsurance.com/330cert
25. Confirmation: Reservations are not fully confirmed until reviewed by a reservation agent who will contact the Guest via phone to verify online bookings meet pricing and minimum stay guidelines.
26. Choice of Law: The laws of the state of Virginia shall govern the validity of this Agreement, the construction of its terms and the interpretation of the rights and duties hereto.
27. Attorney's Fees: If Owner employs an attorney to enforce the terms and conditions of this Agreement, Guest shall be responsible for all costs and reasonable attorney's fees as incurred by the Owner whether or not suit is filed.
Additional Disclosures
1. Stay acts only as an intermediary for the Owners providing accommodations, transportation and services to Guest. Under no circumstances shall Stay, managing agents, owners of rental, and/or their respective employees be responsible for any loss, expense, damages, claims or injury direct, indirect, consequential or otherwise whatsoever, caused or incurred whether arising in contract, or otherwise in law or equity as a result of rendering of the services or accommodations as described in this Agreement or as a result of any delay(s), substitution(s), rescheduling(s) or change(s) in the services or accommodations arranged by Stay Additionally, Stay, managing agents, rental owners, and/or their respective employees shall not be responsible for any loss, expense, damages, claims or injury direct, indirect, consequential or otherwise caused by reason of military actions, acts of God, or by any agents, employees, subcontractors, servants or services as provided or substituted. Stay at all times will act in good faith and use its best efforts when required under this Agreement to substitute with accommodations or services of a type comparable to those contracted. Stay reserves the right to refuse or discontinue service to any person(s) and/or to rescind any contract for accommodations or Guest services and Stay will not be liable under any circumstances, including substitutions, to refund any unused portion of booked accommodations or services. Stay, managing agents, rental owners, and/or their respective employees are not responsible for theft or damage of personal property and no refunds will be given for any such occurrences. Guest and all occupants have been advised not to leave personal articles in locked vehicles, even if in the trunk; to always lock their vehicle; to always secure the rental.
Guest acknowledges that, if all rental monies have been paid, the maximum recourse the Guest has against Stay for any alleged breach of this Agreement is the amount of the rental paid or to be paid to Stay arising out of this Agreement and hereby waive all additional claims it may have.
2. Every effort has been made to assure that the information in the Contract is correct. Stay cannot be held responsible for changes made by Owners to the Property or advertising errors. Taste, style, and quality vary. Stay makes every effort to relay home information via pictures, descriptions, relative pricing and website. There will be NO refunds due to Property discrepancies.
3. Stay is the Agent of the Owner and as such licenses the Property and provides information about the property to Guests.
Pet Policies
Dogs are allowed at noted properties with PRIOR approval, provided Guest agrees to the following conditions:
1. General: The pet is housebroken, flea free, not prone to shedding, and not prone to damaging property.
2. Furniture: Pets are not allowed on the furniture or beds, unless a protective cover is used provided by Guest. There is an extra pet cleaning fee if evidence of excessive pet hair is found in the home.
3. Damage: The cost to repair any damage done by a Guest's pet, such as chewing furniture, staining carpet (pet urine), etc. will be charged against the Guest's credit card and/or deducted from the damage deposit and the Guest will be charged for carpet cleaning, odor removal, and flea spray if any evidence of a pet(s) is found in the rental home or on the premises.
4. Waste Removal: Guests must pick up after their pet when the pet does its business, whether on the Property or in other areas, and dispose of such waste in a proper container. GUESTS WILL BE CHARGED A FEE OF $10.00 FOR EACH POOP REMOVAL.
5. Supervision: All pets must be under the complete control of a responsible Guest, and must be on a hand-held leash at all times when not in a fenced yard. The Guest agrees NOT to leave pet(s) alone TO ROAM FREELY THROUGHOUT THE HOME.
6. Behavior: We do not limit pet size or breed, however aggressive or unruly dogs are not welcome for the safety of other Guests and children in the area. If we receive one or more complaints regarding barking or aggressive pet behavior, Guest's license may be revoked with forfeiture of all rents and security deposit.
7. Pet Noise: The Guest agrees to monitor pet's noise so that pets do not disturb neighbors, and certifies that such pet(s) will be under the complete control of a responsible human companion and on a hand-held leash at all times when outdoors.
8. Indemnify / Hold Harmless: Guest agrees to indemnify, hold harmless, and defend Owner against all liability, judgments, expenses (including attorney's fees), or claims by third parties for any injury to any person or damage to property of any kind whatsoever arising out of their use of the Property.